Steps To Enable:
1. Open "settings" and then tap on "Connection & sharing".
2. Now tap on the "Screen Combo" option and then "Scanner" to scan the QR code in order to connect.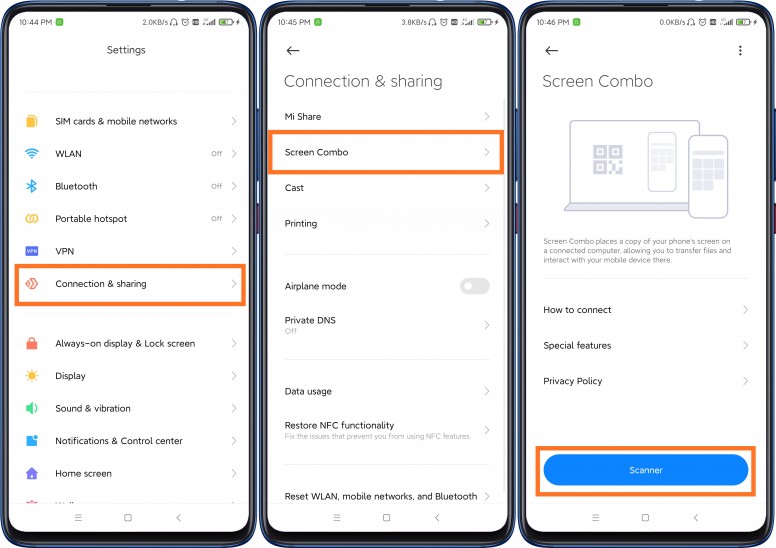 3. After taping on the scanner button, If you are trying to connect it for 1st time then you will see a big QR code on the
 Mi Share Application
 else you need to tap on the 
Chinese string
 on the top right side corner of the screen.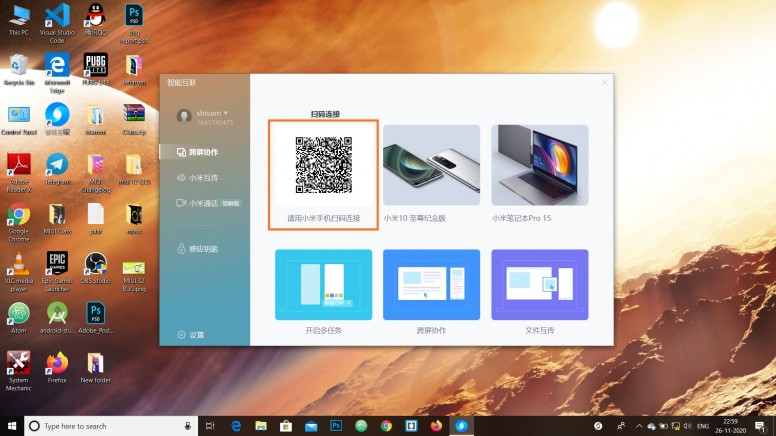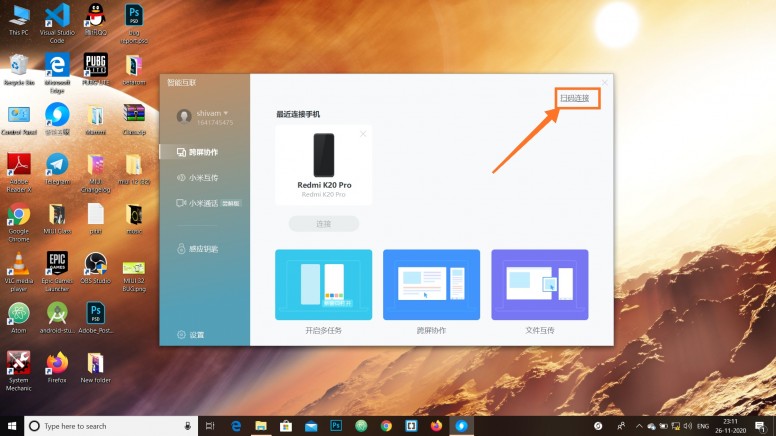 Special Features:
Drag and drop items to transfer them to and from your device via Mi Share Application.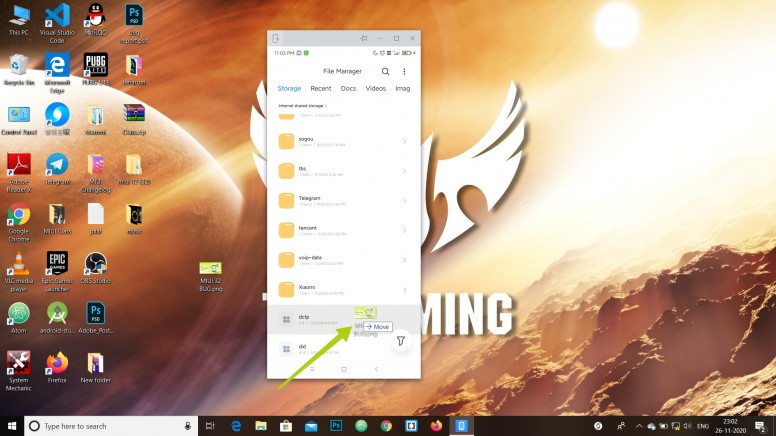 Right-click the copy of your phone's screen to make another one.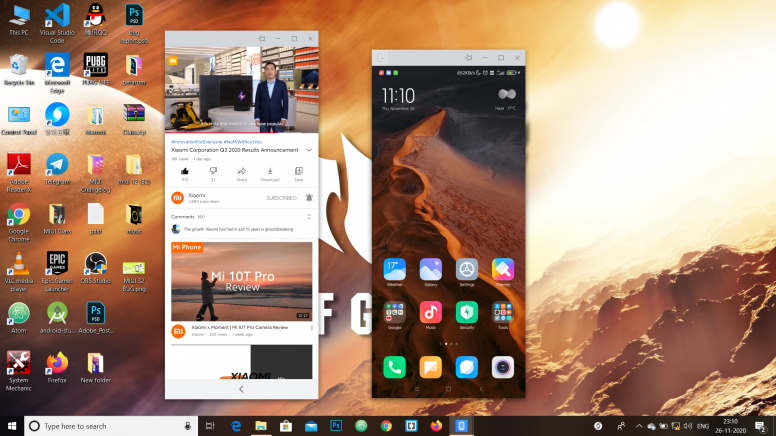 Edit items from your phone on your computer
Right-click the items in Gallery or File manager to edit them on your computer. Tap on the Chinese string and then edit it.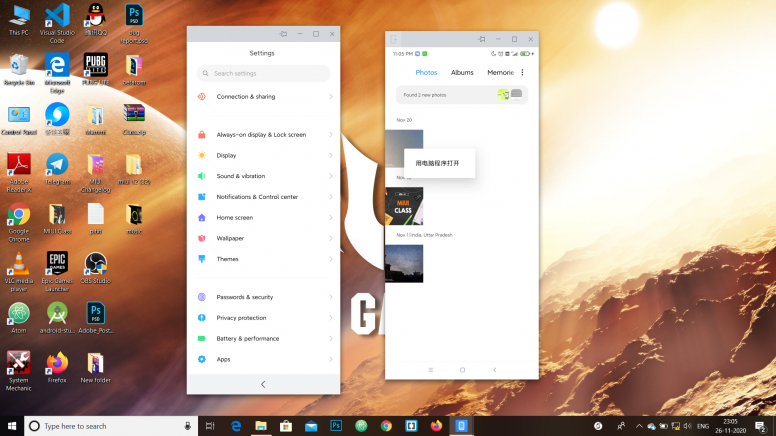 The Screen Combo feature is working amazingly well. This not only makes you copy the phone screen into the PC, transfer the files from and to PC, and edit items but also project the phone into PC, that too without any additional Wi-Fi connection or Mobile data. Also if you are App developer then you can make it work like an Emulator as you can directly share the apk file into your phone just by dragging it into the screen and make it run. So do you like this feature?