As you all know Facebook is the world's most popular social media service as it boasts over 37,000 employees and 2.38 billion monthly active users around the world. Facebook also has a decent collection of apps and these apps can do various things. The collection changes, but they all let you interact with Facebook in various ways. Here are the 5 Unknown Apps By Facebook & What They Do!
I hope you will like the apps.
Creator Studio 🌟
⚡️ Description📜:
Creator Studio is one of the newer Facebook apps, comparatively speaking. It's for folks who do a video on Facebook and do it more than just the occasional upload. It lets the creators see things like all of their uploads, viewer metrics, and you can do things like schedule posts and upload new ones. Unfortunately, the web version of this is much better than the app version and there are still a bunch of issues to work out by Facebook. It's probably not a great option for creators right now, but it might be someday in the future.
⚡️ App Preview 📸:
⚡️ Download 📲: 🔗 Google Play Store
Facebook Business Suite 🌟
⚡️ Description📜:
Facebook Business Suite is an app for managing your business on Facebook. This is useful for interacting with your followers, checking page notifications, seeing analytics about your page, and even responding to messages. The main Facebook app recommends downloading this if you even try to manage your page from the main Facebook app. It is a bit buggy according to Google Play reviews, but it works most of the time for most things.
⚡️ App Preview 📸:
⚡️ Download 📲: 🔗 Google Play Store
Facebook Ads Manager 🌟
⚡️ Description📜:
Facebook Ads Manager is an enterprise app for business use. It lets businesses keep track of their ad expenditures, ad performance, and other related analytics. It also has tips and tricks on improving ad performance as well as an editor to create new ads. This is one of the few Facebook apps that costs money because you have to buy ad space, obviously. This one has even more bugs than Facebook Page Manager, though, so make sure you double-check with the website every now and then.
⚡️ App Preview 📸: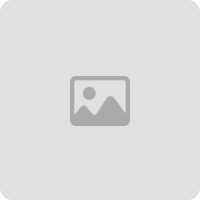 ⚡️ Download 📲: 🔗 Google Play Store
Facebook Local 🌟
⚡️ Description📜:
Facebook Local is a discovery app for local stuff. You log in and it shows you points of interest around your area, recommendations for things like events and restaurants, and guides created by people on the service. It also includes notifications for future events that might interest you. This is another app that Facebook doesn't work on much so it's also quite buggy for many folks.
⚡️ App Preview 📸: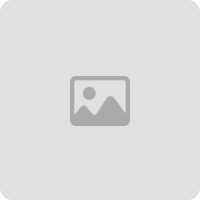 ⚡️ Download 📲: 🔗 Google Play Store
Workplace from Facebook 🌟
⚡️ Description📜:
Workplace by Facebook is Facebook's answer to G Suite and similar services. It lets businesses and their employees communicate with one another with their own private little Facebook spaces. Some of the features include text, voice, and video calls, groups, file uploads, and more. The Workplace Chat is a separate app in the ecosystem. This is something your work either uses or doesn't and it doesn't really make any sense to use it unless you're a business entity. There is a scaled-down free version with a full-featured enterprise version that costs $3 per person per month of service.
⚡️ App Preview 📸:
⚡️ Download 📲: 🔗 Google Play Store
⚡️ Image Credit:
All the images are shown here in this collection are screenshots taken on my device but all the rights are reserved for Google Play Store & their original creators.